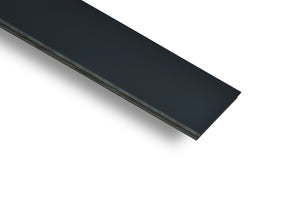 Pura NFC Cladding by Trespa.
Premium quality, Low Maintenance external cladding system designed to protect and maintain your building for years to come.
DURABLE AS A DIAMOND
Next-generation Electron Beam Curing (EBC) technology creates a closed and smooth surface. The high impact and scratch resistance and built-in colour stability mean Pura® NFC will look great for years.
NO WORRIES ABOUT MAINTENANCE
The closed surface prevents dirt from building up, making cleaning easy and infrequent. Contaminants like soot, graffiti and permanent markers are easy to remove. Buildings with Pura® NFC façades give owners less to worry about.
Durability in the face of the elements
You don't need sidings to look good in the store – they need to look great after decades in a façade. Whether it's salty sea air, wind, rain, humidity or intense sunlight, Pura® NFC by Trespa stands up to the weather. Imagine a lovely seaside home that doesn't need sprucing up or a stylish wooden palazzo remaining richly hued in Florida's humidity and year-round sunshine. The Pura® NFC system is engineered to stay pristine
Trespa Pura Board Dimensions - 3050mm x 186mm 
Don't forget your matching Trespa Components
Trespa Pura Flush Horizontal Fixing Guide - Download Here
Trespa Pura Flush Vertical Fixing Guide - Download Here.